The 2022 Hyundai Elantra in Selma CA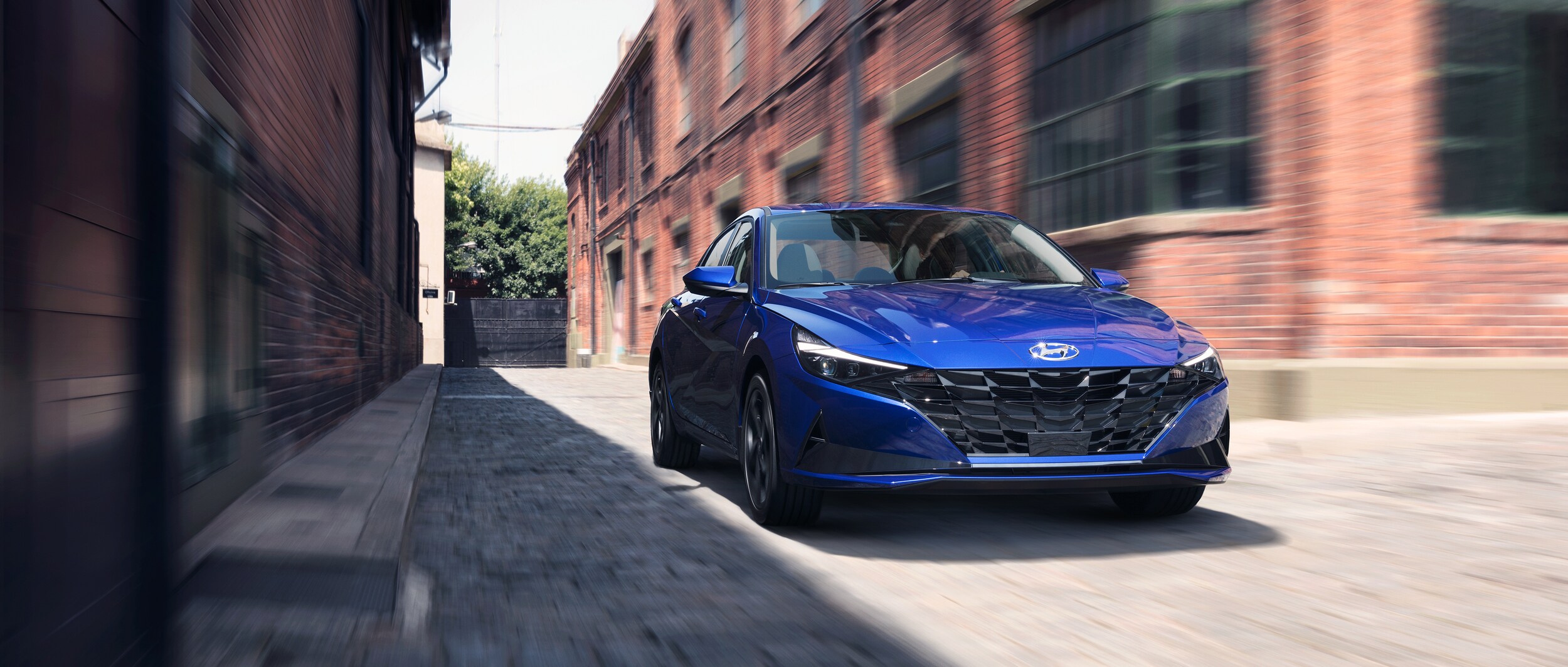 Learn About the Hyundai Elantra in Selma, CA
Hyundai is known for its affordable and efficient vehicles. The Hyundai Elantra is no different, and it offers a sedan with an edge compared to its competition. On top of that, it is both affordable and efficient in one package. You get a sedan that will be one of the best vehicles for commuting near Selma, CA.
At Selma Hyundai, we can showcase what this vehicle has in store for you. It is quite rugged and capable, and it also offers useful technology to make your time on the streets of Visalia safe and fun. Another major benefit of this vehicle is its hybrid configuration. It gives you the option of supplementing your gasoline engine with electric power. That is what makes this vehicle so efficient.
Capabilities
The area where the Hyundai Elantra stands out is in its capability. It is one of the most capable and affordable sedans near Riverdale. On top of that, it includes a fantastic hybrid powertrain that gives you excellent range and efficiency. It even offers a trim with a manual transmission, meaning you get the pleasure of changing gears yourself while driving around Fresno.
If you are looking for a vehicle to practice manual driving on, this is an exceptional choice that does not break the bank. The gas tank has a capacity of 12.4 gallons, meaning you have ample space to go hundreds of miles without worrying about going to the gas station. This is typically a major issue with small sedans like the Elantra, but it easily overcomes the typical downsides of vehicles this size.
Exterior
On the outside, the Hyundai Elantra is sleek and beautiful. It includes 18-inch wheels, giving you ample clearance space for driving over bumps. It also includes an exceptional suspension system that makes your ride comfortable. You will have one of the most comfortable vehicles near Hanford. On top of that, it is also a very aerodynamically impressive vehicle. That is one of the contributing factors to its superb fuel economy rating.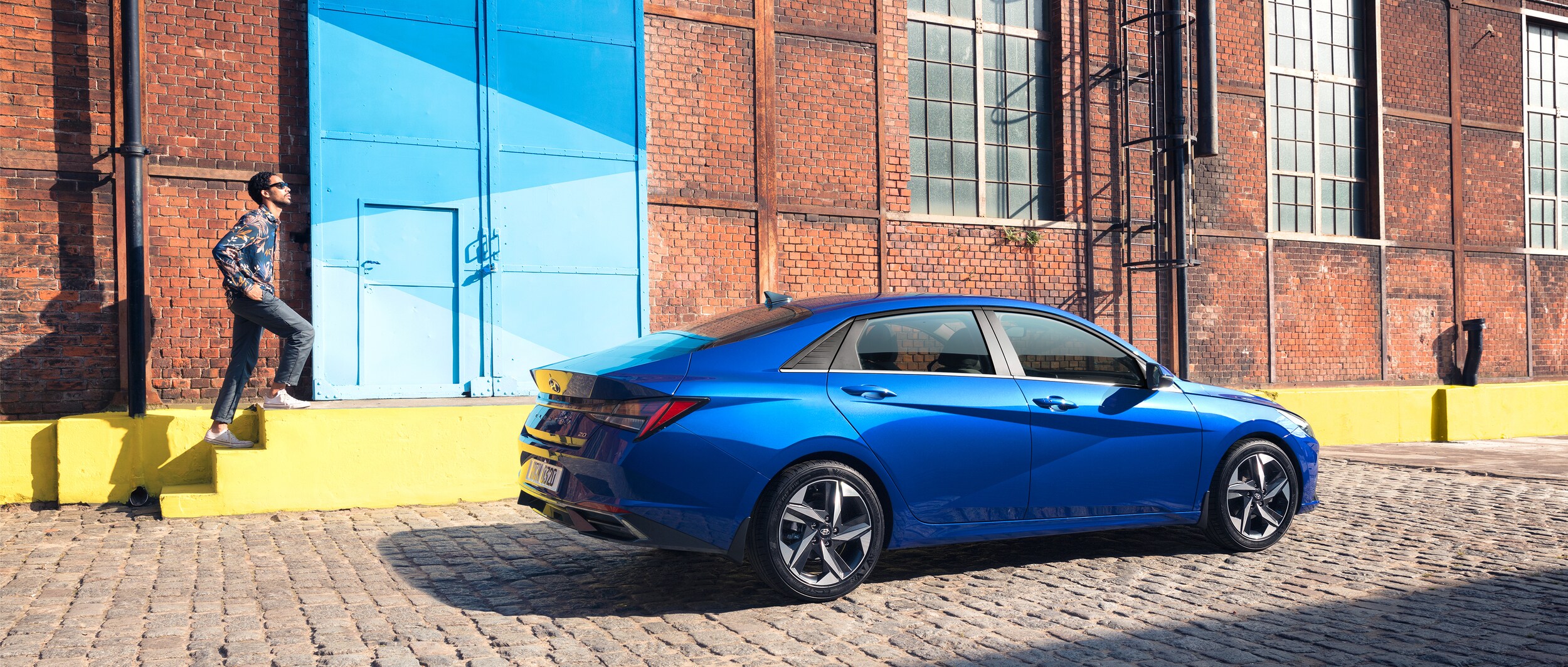 Interior Space
The Hyundai Elantra includes plenty of interior space for a comfortable ride. It offers seating for five people, making it a great vehicle for a small family. It also includes enough space that you won't complain when riding in the back. On top of that, you also benefit from plenty of interior technology to make your time driving around Selma, CA, more fun and exciting. The cockpit makes it easy for you to get a good view of what is happening around your vehicle. That ensures you will have fun and be safe when driving.
Technology
In terms of technology, it includes plenty of extraordinary innovations to make your time driving easier. One of the best features is its Hyundai Digital Key. It also offers an assist that avoids collisions while helping you park. You have the option of getting a 10.25-inch touchscreen navigation system to make your life easier as well. These systems combine to give you a great vehicle for living your daily life well.
Safety
Safety is the area where this vehicle excels the most. You will have one of the safest sedans near Fresno, meaning you can comfortably go from one place to the next without worrying about accidents. There are plenty of sensors and cameras that give you a complete picture of what is happening around your vehicle. These systems feed into various safety features that automate getting out of collisions. For example, it includes a forward collision-avoidance assist with a pedestrian detection system.
---
The Hyundai Elantra is one of the best vehicles for people who want a small and efficient sedan in Selma, CA.